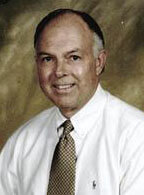 Don Wright - Broker
donwrightrcg@gmail.com
Don Wright is the broker of Don Wright & Associates, Commercial Real Estate Services with offices in St. Simons Island, Georgia and St. Augustine, Florida.
Don can be reached at (912) 222-0133 (direct).
Wright has been an active real estate broker for over 40 years with broad experience in commercial sales and leasing.
He grew up in the Buckhead section of Atlanta, Georgia, and currently resides with his family on St. Simons Island, Georgia.
Education:
-- The Lovett School, Atlanta, GA, grades 1-12
-- University of the South, Sewanee, TN, BA
-- University of Georgia, MA
-- 42 years of continuous real estate education
Don served in the U.S. Army and later worked as a civilian in the area of U.S. Army Military Intelligence before beginning his career in real estate.
He is married to the former Joy Keith of Bethesda, Maryland, has three children and three grandchildren.
Don is currently a member of the Golden Isles Association of Realtors, is a member of the Atlanta Commercial Board of Realtors, is an active participant in community affairs, and is a member of the Christ Episcopal Church.
Some of his "Favorites" are:
– Spending time with his family
– Playing golf
– Passion for his work in real estate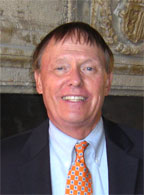 Fred Freyer
fred@fredfreyer.com
Fred Freyer (pronounced "Frayer") is an Associate Broker with Don Wright & Associates, 119 Marina Drive, St. Simons Island, Ga. 31522
Fred can be reached at 912-230-0539
Freyer began his commercial real estate career with Adair Realty & Loan Company in Atlanta specializing in land for development and investment. He and Richard Uberto formed Property Systems Corporation, which became the premier land brokerage company in an 18-county metro Atlanta area. The company was recognized as a pioneer in the use of computer technology in the land business.
In addition to his expertise in land, Fred has brokered and/or owned shopping centers, apartments, office buildings and warehouses.
In 1993, Fred was co-founder and initial president of the first commercial real estate board in the United States - the Atlanta Commercial Board of Realtors, with 1,200 charter members. He is a life member of the Million Dollar Club of the Commercial Board. He designed and taught the first commercial continuing education course in Georgia, entitled Understanding and Negotiating Land Transactions.
Fred moved to St. Simons Island in 2001 and in 2003 became the Executive Director of the St. Simons Land Trust, which he served until 2006 when he opened a commercial brokerage office on St. Simons. In June 2011, Fred joined forces with Don Wright & Associates.
Fred has been very active in community affairs serving as:
Chairman of Georgia Coast Rail-Trail, Inc.

Executive Director of the St. Simons Land Trust

Board member of The Coastal Symphony of Georgia

Graduate of Leadership Glynn

Member of the St. Simons Rotary Club

Member of Christ Church Frederica

Senior Warden of Holy Innocents Episcopal Church, Atlanta

Executive Committee member of the Gwinnett County Home Builders Association

Board member of the Gwinnett County Council for Quality Growth
Fred was born in Dallas, Texas. After graduating from the University of The South at. Sewanee and earning an MBA from Emory University, Fred received a direct commission in the U.S. Army Medical Service Corps where he served for three years active duty ending with the rank of captain.
Fred is married to the former Elizabeth Thomas of Jesup, Ga., and has three grown children and three grandchildren. His passion besides commercial real estate is tennis. He has been ranked #1 in singles and doubles in his age group In Georgia.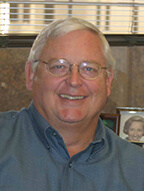 Roy Te Turner
royteturner@gmail.com
Roy "Te" Turner recently joined Don Wright & Associates to focus on Business Brokerage. He can be reached at (512) 695-4131.
Te is an experienced senior financial executive and entrepreneur with over 35 years of business transactional experience. During his investment banking career with Stephens Inc. Te handled in excess of $8 billion in mergers, acquisitions, divestitures and other corporate finance transactions. Having relocated to St Simons in 2010 with his wife, Kathleen Turner, who is Organist and Director of Music at Christ Church, Frederica, Te recently affiliated with Don Wright & Associates where he is using his M&A expertise to assist clients with acquisitions and divestitures of businesses in Southeast Georgia.
In addition to his investment banking career, Te's entrepreneurial activities include having served as: Managing Member and CFO of InQuinox LLC, an IT services company; Managing Partner of Austin Atlantic Management, LP, a money management firm; Managing Partner of Pizza Rica, LP a pizza restaurant franchisee; CFO, Secretary and Director of Fired Up, Inc., a restaurant chain; CFO and Director of SD Leasing, an equipment leasing and franchise finance firm and Director and Chairman of the Audit Committee of Health Images, Inc, a NYSE listed owner-operator of Diagnostic Imaging Centers.
An Arkansas native, Te began his career with IBM in financial planning and control located in Westchester County, NY and Rio de Janeiro, Brazil. Mr. Turner has a BA from Rice University, an MBA from the University of Chicago and a License in Applied Economics from the Université Catholique de Louvain, Belgium. He is a Chartered Financial Analyst.
Te is a Board Member of the Rotary Club of St Simons Island and Secretary of Christ Church, Frederica where he enjoys singing in several choirs.